TESTIMONIALS FOR ELIZABETH & BOBBY'S
COLLABORATIVE ARTWORK
From Suellen Brown, Foundation Coordinator
& Susan Hewlitt, Senior Director of Development
Dell Children's Medical Center:

"Elizabeth Bryan-Jacobs & Robert Jacobs both truly live their art. To understand your story and respect your journey is paramount to the Jacobs when designing and making your creation. When you invest in a piece of Jacobs art, you not only gain an incredibly personal and thoughtful creation but also gain a friend.
The Jacobs spirits exude the generosity and humble presence in the exact way their pieces do. The gift of one of Bobby's amazing, larger than life fossilized bluestone angel wings to honor a beloved teenager, who was once a patient in our hospital, has found it's home not only in our healing garden but also in our hearts. "Gabriel" is an inspiration and source of peace to all who visit, much like the artists themselves, who responded so beautifully to this boy's amazing story.
Our gratitude to them both for their generosity and for this unbreakable work of art, that will remain in Austin, Texas for all time."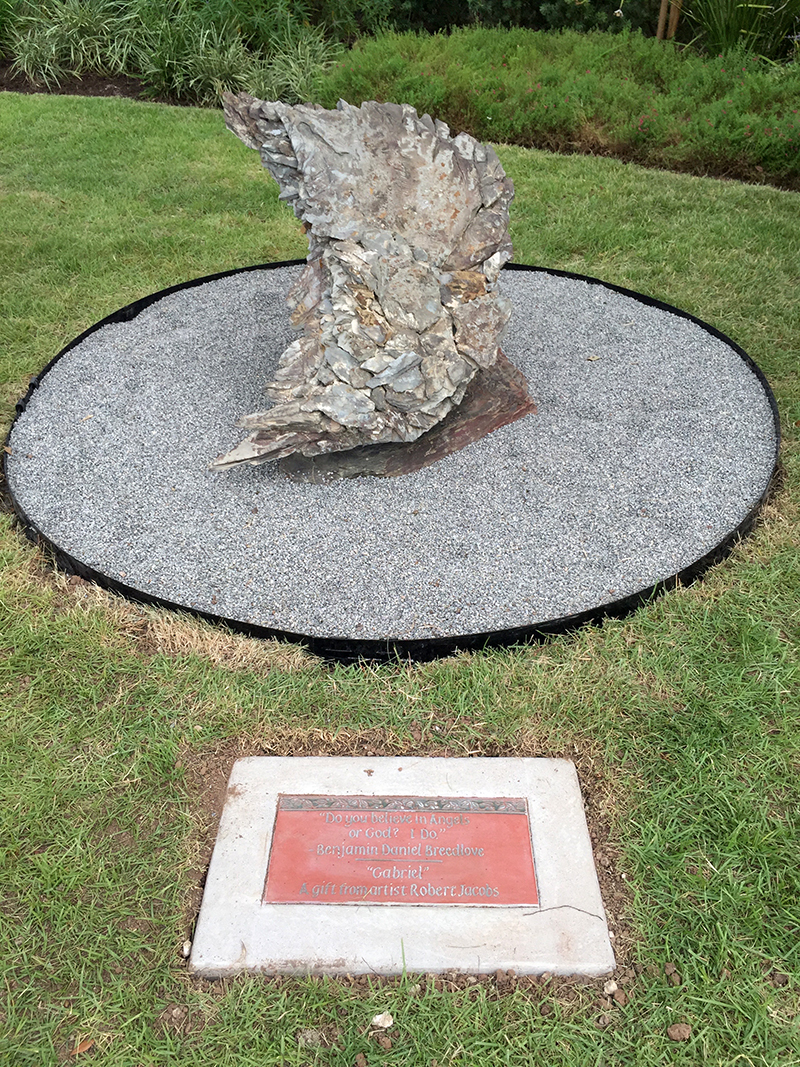 "Gabriel"
Hand Carved Fossilized Bluestone,
44 x 24 x 7 inches